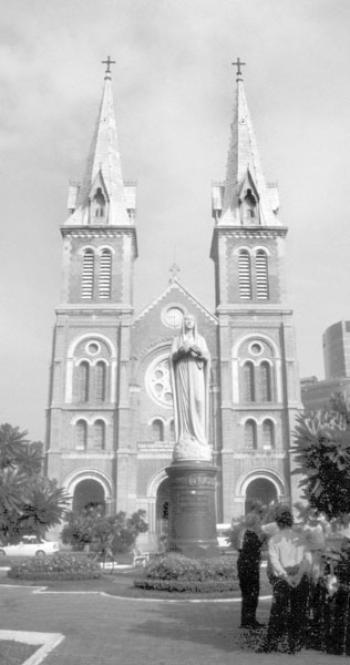 Twenty-seven readers correctly guessed the subject of the picture in the April issue: the Notre Dame Cathedral in Ho Chi Minh City (Saigon), Viet-Nam.
The winner of the drawing was GORDON KILGORE of Sharpsburg, GA.
Thanks go to Helen Frye of Port Clinton, OH, for sending the picture,which she took in March '03. She must have almost bumped into some ITN readers, several of whom told us they recently saw the cathedral in person.
---